Where to hold a quintessential Sussex Country Wedding
West Sussex is home to some of the most intriguing wedding destinations in the country. Making the decision on where to go on your big day is a challenge for many a couple. This piece aims to help your decision making process with 5 fantastic wedding venues you'll love.
Delicious local wedding food
OK - now you know where to have your wedding.
But what about the food?
Here are some top wedding menu ideas based around yummy local food produced right here in West Sussex.
Fontwell Park Racecourse
"This charming, picturesque and prestigious wedding venue is the quintessential Sussex wedding venue.
Fontwell Park
offers three unique venues that will suit your needs for the perfect wedding day" says Toney Brewin of
Super Event UK, a Sussex wedding caterer
. The venue is a traditional wedding house for a
small intimate wedding
. The gardens here are guaranteed to give you stunning photos that will convey your treasured memories of your wedding for years down the line. The venue has enough facilities to cater for between 40 and 700 guests across its 3 main venues.
Stansted Park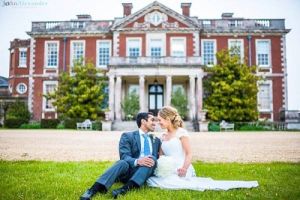 Stansted Park
is the venue to choose if you are looking for a marquee party, a sit-down evening, a relaxed reception, blessings in a private chapel or a combination of all this. Stansted is a
beautiful venue for your ceremony
and there are splendid rooms for your wedding parties. The South Terrace marquee is for larger events.
Wouldn't you like to host your wedding in the wonderful former home of Bessborough's Earl and Countess? Before your big day, make out time to visit the venue and carefully analyse the various options on offer. There are approved contractors on ground to help you make decisions if you so wish.
Alexander House Hotel and Utopia Spa
Alexander House
gives you the opportunity to celebrate your wedding and enjoy the celebrations in an
unforgettable setting
. The grounds are beautiful, the private spaces are fashionable and the reception suite is beautiful. Throw in the private garden and the outdoor wedding gazebo and you have the perfect venue for celebrating a special day. You can also find in-house wedding coordinators to orchestrate your big day in the best possible way.
Mannings Heath, an Exclusive Golf Club
Located in the heart of Sussex Downs,
Mannings Heath
is a
17th century mansion
guaranteed to give you picture perfect views. The food and reception here are world class making it a romantic setting you will quickly fall in love. This is a former family mansion that has been respectfully and thoughtfully refurbished, making it a stylish location for your special day.
Duncton Mill Fishery
Have you dreamt of a wedding beside the lake?
Duncton Mill
is your chance to see that dream come to fruition. The Mill is a marquee reception venue where you will have all you need to create an original and memorable wedding experience. The venue takes pride in the flexibility accorded to couples as you can bring your own drinks, choose your décor or colour schemes etc. The
lakeside location at the foot of South Downs
offers the perfect backdrop for the occasion. Want to get out into the water? No problem. Duncton Mil Fishery has a rowing boat that will be fully designed for the occasion. You and your guests could enjoy time in the boat all evening!
FOOD AND DRINK
ADD YOUR BUSINESSES
SUSSEX BUSINESSES