Sussex hotels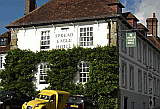 Our hotel guide has details of some of the best hotels in West Sussex with everything from cheap hotel rooms to luxury hotels with spas and 5 star facilities.
Hotel quick links
Arundel hotels
Bognor Regis hotels
Burgess Hill hotels
Crawley hotels
Chichester hotels
East Grinstead hotels
Gatwick hotels
Haywards Heath
Horsham hotels
Littlehampton hotels
Midhurst hotels
Petworth hotels
Shoreham hotels
Worthing hotels

Other places to stay in West Sussex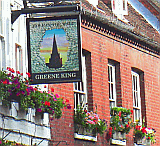 Many people enjoy a stay in a Sussex bed and breakfast. Generally the rooms are cheaper than in hotels and b and bs offer some of the best rooms in Sussex - farmhouses, cottages and other great places to stay.
Bed and breakfast quick links
Arundel B & B
Bognor Regis B & B
Chichester B & B
East Grinstead
Gatwick B & B
Haywards Heath
Horsham B & B
Littlehampton B & B
Midhurst B & B
Worthing B & B

Near West Sussex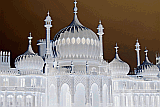 West Sussex is a great base from which to explore many of the other world famous attractions in South East England, including the stylish city of Brighton and Hove - one of the coolest places around.
There are good mainline rail services to London - one of the world's great vibrant cities - which means you can be in the heart of one of the world's leading tourist destinations in a little over an hour.
Other famous places near to West Sussex include the historic naval port of Portsmouth, home of HMS Victory, Windsor Castle, home of the Queen of England, The New Forest, The Isle of Wight and many other historic, popular and beautiful places to enjoy.
Top 10 things to do in West Sussex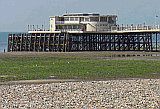 1. Walk on the Downs
2. Sail a yacht
3. Watch the Polo
4. See Morris dancing
5. Take in the History
6. Visit a Garden
7. Enjoy the Outdoors
8. Go to a Festival
9. Watch Cricket
10.Visit our Villages
Top 10 places to go in West Sussex
1. Arundel Castle
2. Horsham
3. Cissbury Ring
4. Chichester
5. Petworth
6. Kingley Vale
7. Fishbourne Palace
8. Open Air Museum
9. The Devil's Dyke
10.Bosham
West Sussex Tourist Guide
Visitor information and holiday guide
Sussex - a great place for a holiday
Whether you're looking for a place to stay in West Sussex, trying to sort out your travel arrangements, planning which Sussex attractions to visit, or learning more about the many interesting places in West Sussex, we're sure you'll find a lot of the information you are looking for here in the West Sussex.info tourist info.
Sussex Quick facts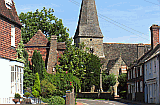 West Sussex is a county in south east England.
It has a population of around 780,000 people, most of whom live either along the Sussex coast in large towns like Worthing, Littlehampton and Bognor Regis, or inland around Crawley.
West Sussex is close to London and is served by London Gatwick Airport - one of the busiest tourist airports in Europe - making it a very good place to start your English holiday.
The West Sussex climate is one of the mildest in the UK, making Sussex an important agricultural and horticultural region.
With plenty of history, lot of things to do and beautiful scenery, why not visit West Sussex?
Sport
If you like to play sport then West Sussex has fine sports facilites. There are many fine golf courses across the county and Chichester Harbour is one of the most popular yachting locations in Europe. Find out more about where to play sport in Sussex.
The Sussex Countryside
From the wooded plain of The Weald in the North to the awe-inspiring South Downs in the south you're never far away from breathtaking scenery in West Sussex.
Even in the built up areas along the Sussex coast, getting to areas of outstanding natural beauty is quick and easy. West Sussex has many fine local nature reserves.
There are dozens of ways to enjoy the West Sussex countryside.
WEST SUSSEX TOWNS
STAY INFORMED
SUSSEX INFO
WEST SUSSEX ACCOMMODATION
WEST SUSSEX BROCHURES