Chichester
One of the great well-preserved Georgian cities in the UK, Chichester has played a key role of the affairs of Sussex since at least Roman times. Today, Chichester is the prosperous administrative capital of West Sussex and a great place for shopping, but it's hard to avoid Chichester's links to its illustrious past.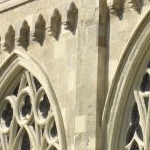 Chichester Tourist Information
Places to visit in Chichester.
Chichester can be reached by train direct from London and its wide range of cultural attractions make it a great place to take a holiday.
The compact city centre is mostly pedestrianised and offers a huge range of varied shopping interspersed amongst the lovely architecture.
Although a small compact city many thousands of tourists visit Chichester each year.
Why not take a guided tour of Chichester?
Frequent trains and buses make Chichester a good base from which to explore the other main West Sussex attractions.
For those who like to walk, Chichester Canal, which has benefitted from significant restoration in recent years, is an attractive place from which to walk into the countryside towards Chichester Harbour, via Hunston and Birdham.
Centurion Way is a rural cycle path which follows the route of the disused Chichester to Midhurst railway line. The Way provides easy access to the countryside for walkers and mountain bikers from Chichester.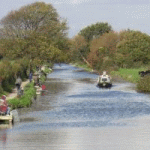 Chichester also has plenty of parkland too. Priory Park is the highlight, with the city walls wrapped around the outside of the park, the remains of Chichester Castle and the impressive Guildhall the centerpiece.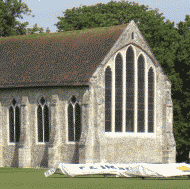 Away from the main streets, the quieter historic enclaves of the Pallants, St Martin's Square, St John's Street and Newtown give a glimpse of the eighteenth century, with many fine buildings.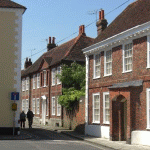 There are plenty of good reasons to visit Chichester.
Chichester city centre's broad streets are packed with listed buildings, with the list headed by the towering presence of Chichester Cathedral, now home to a family of peregrine falcons who can be heard as they swoop over the city at dusk.
The pedestrianised city centre is neatly enclosed within the ancient city walls and this helps to make Chichester compact and pleasant to explore on foot. There are plenty of good shops in Chichester and the city serves as the main shopping centre for a huge hinterland which stretches right up towards the north of West Sussex.
Chichester Attractions
The city centre is packed with notable buildings, from Chichester Cathedral to
John Edes House
, the
medieval Market Cross
,
Pallant House
(which is home of the prize winning art gallery),
the Guildhall in Priory Park
, the Georgian Houses of the Pallants and hundreds of listed historic buildings such as the
St Mary's Hospital Almshouse
.
The partially restored Chichester Canal is now an attractive enhancement to the city and Chichester Canal Basin is becoming an attractive place to pass the time of day once more.
Just outside Chichester, in the village of Fishbourne, lie the remains of Fishbourne Roman Palace, one of the outstanding Roman sites in the UK, now a museum of national importance. The Chichester District Museum is opposite the library in Tower Street.
Chichester Harbour
Chichester Harbour is part of the reason for the location and importance of the city. When
the Romans ruled Sussex
Chichester Harbour served as a safe haven for shipping. The Harbour has silted up a lot since then, but it has found new roles as a sailing playground and habitat for sea birds - one many
outstanding nature reserves in Sussex
.
The Harbour is real hot-spot. Sailing on the Solent and Chichester Harbouris very popular, with plenty of people visiting from London each weekend and there is a host of yacht clubs and places offering sailing courses on the shores of Chichester Harbour.
Despite this Chichester Harbour AONB is a well-cared for habitat where the tensions between man and nature seem to have been managed very successfully by the Chichester Harbour Conservancy.
Things to do in Chichester
From archaeology to yoga (there's no zoo in
Chichester
), see our A-Y listings of clubs, societies, charities and other community
activities in Chichester
.
Chichester sports clubs
Chichester has a wide range of sports clubs and excellent sports facilities. Find out more about
sports clubs in Chichester
.
What's on in Chichester
Chichester offers a fine array of attractions for a city with a population of only 25,000 people, and has a high quality of life.
Chichester Festival Theatre
, the annual
Chichester Festivities
and Chichester Real Ale and Jazz Festival all attract thousands of people each year.
Chichester's Pallant House Art Gallery is establishing a reputation as one of the finest modern art galleries outside London too; and on a more modest level the free exhibitions at the Oxmarket Arts Centre are well worth taking a few minutes out of a shopping trip to enjoy.
Find out what's on in and around Chichester with our what's on guides for classical music, dance, comedy, gigs, art and the theatre.
Places to visit near Chichester
The beautiful
South Downs
are just a few miles
north of Chichester
.
Chichester is also a good base from which to explore surrounding attractions such as Boxgrove Priory, the beautiful harbourside village of Bosham, the gardens at West Dean College and the Weald and Downland Museum just along the road from West Dean at Singleton.
The many attractions at Goodwood include horse racing, motorsport, flying and Goodwood House itself. Nearby Fontwell Racecourse adds to the local racing calendar.
Towns near Chichester
Bognor Regis
A large and bustling seaside town with a popular beach. 15 minutes from Chichester by car, or longer by train - change at Barnham.
Arundel
Picture book Sussex town with an iconic castle and renowned wetlands nature reserve. 15 minutes from Chichester by rail or car.
Midhurst
Small, attractive market town famous for Cowdray Park and the high goal polo. 20 minutes from Chichester by car.
Petworth
One of the UK's top towns for antique dealers and home to Petworth House - a magnificent stately home run by the National Trust. 20 minutes from Chichester by car.
Selsey is a small seaside town a few miles south of Chichester at the tip of the Manhood Peninsula. Selsey is famous for its fishing, its lifeboat and miles of beach stretching along Bracklesham Bay.
WHERE TO STAY IN CHICHESTER
MORE ABOUT CHICHESTER

PLACES NEAR CHICHESTER
WEST SUSSEX TOWNS
CHICHESTER HISTORY
CHICHESTER ADS
GOOD CHICHESTER WEBSITES
SUSSEX INFO