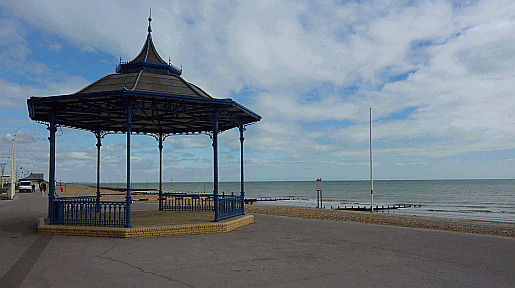 About Bognor Regis
Bognor Regis
is the epitome of the
British seaside holiday town
.
Bognor was barely a village before rich London hatter, MP and property developer Sir Richard Hotham decided that the delights of the Sussex coast would make an irresistible location for a smart holiday town.
Hotham was inspired by the beneficial effects of seaside air on his own health and thought others might find the Sussex seaside a good thing.
He was right, although it took some time for Bognor to take off and Sir Richard's vision of a fashionable resort fit for the king was not realised until a century after his death.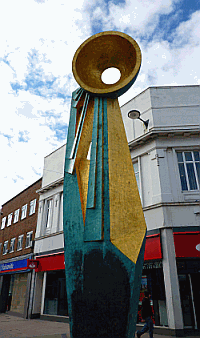 Sir Richard built the first significant buildings in Bognor in the last quarter of the 18th century. This is why Bognor lacks the medieval buildings of neighbours like Arundel and Chichester.
Dome House, which is now part of the University of Chichester campus and Hotham Park House (formerly Aldwick Manor, Hotham's private house) survive as prominent local features.
Seaside holidays at Bognor did, indeed, prove popular and the town expanded throughout the Victorian Age, with the arrival of the railway in 1864 bringing hordes of Londoners to the Town.
The following year, the completion of Bognor Pier gave the town its icon and propelled it into the big league of English seaside resort.
Famously, George V came to Bognor to recover from illness in 1929 and bestowed two things on Bognor - the Regis suffix to the town's name and the "Bugger Bognor" myth. It is hard to say whether the benefits of the former have outweighed the negative impact of the latter bestowal.
In 1960 the huge Butlins holiday camp was opened just in time for the arrival of affordable European holidays and air travel - a case of poor timing if ever there was one. Over the half century which has followed the opening of Butlins Bognor Regis has faced a battle to remain relevant to holidaymakers.
But Bognor has many attractions - a fine shingle beach, plenty of accommodation, a good entertainment scene, decent shops and plenty of leisure and entertainment facilities.
Find out more about Bognor Regis attractions and things to do in Bognor.
And take a look at our suggestions of the best hotels in Bognor Regis and good value Bognor Regis bed and breakfast accommodation.
You might also enjoy these 'most Instagrammable views of Bognor Regis'.
WHERE TO STAY IN BOGNOR
OTHER WEST SUSSEX TOWNS
SUSSEX INFO