Local West Sussex news, views, opinions and the occasional misplaced comment
Don't tak this too literally - obviously there are plenty of other things going on too. But here are six really relaxing and interesting ideas for how to spend this May Bank Holiday Weekend right here in West Sussex.
What writers get up to at a harbourside retreat in West Sussex.
Our suggestions for family outings this Easter.
It's official. The Pallants in Chichester are now super cool. Find out who says so and why they might just be right.
If you like fascinating facts, try these for size.
If you live or work in West Sussex and you would like to tell the world more about what you do or something in West Sussex that's just too interesting to keep to yourself, we're offering some guest blogging opportunities.
Looking for a job in West Sussex? Save yourself hours of hunting around for relevant local jobs with our hand checked list of websites which have a good selection of jobs in West Sussex currently available.
Don't let the capricious West Sussex weather get you down. Here are 20 ideas on how to spend a wet weekend in West Sussex..
Horsham guide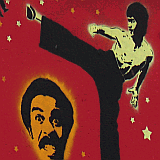 Sports guide
Arundel guide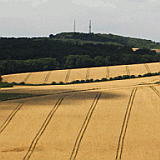 The South Downs Way
Chichester city guide
Festivals and events