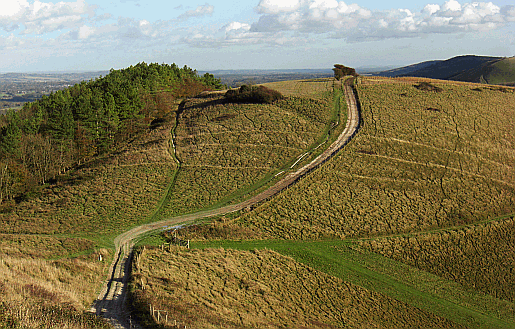 The South Downs Way in West Sussex
The South Downs Way is an epic and ancient bridleway which marches across the top of the South Downs. It's one of the great glories of the Sussex countryside.
The route of the South Downs Way extends for 100 miles from Winchester in Hampshire to Eastbourne in East Sussex and it is designated a National Trail.
In West Sussex the route covers 48 miles of wonderful countryside. Walking, riding or cycling the full length of this ancient route is a mini-adventure - a chance to escape from the stresses of modern life, a test of endurance and a chance to enjoy some of the most beautiful scenery in southern England.
South Downs Way Guide
Our guide to the South Downs Way in West Sussex
is divided into eight legs of the walk plus a section with useful information about the South Downs Way:
Each of these legs of the South Downs Way is suitable for a pleasant few hours walk if you don't fancy the full multi-day trek across the South Downs.
Find out more about each section of the South Downs Way
SOUTH DOWNS WAY - WHERE TO STAY
SOUTH DOWNS WAY - STEP BY STEP
SOUTH DOWNS WAY INFORMATION
WEST SUSSEX TOWNS
STAY INFORMED
SUSSEX INFO