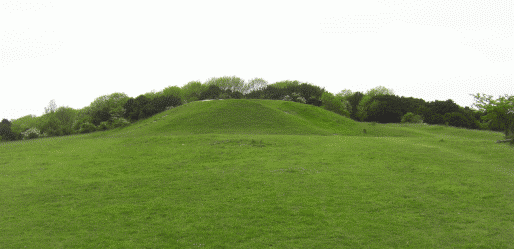 The Devil's Humps
Not to be confused with
the Devil's Jumps
at Treyford Hill a few miles to the north,
The Devil's Humps
are a fine group of Bronze Age burial barrows on top of Kingley Vale Nature Reserve.
They are certainly one of the more spectacular resting places any our Sussex ancestors could have chosen to rest for the rest of time. In the Bronze Age of course the term Sussex didn't exist - and it wouldn't for nearly a thousand years in the future.
Who knows what these prehistoric ancestors of ours called their lands?
There are amazing views to the north and the south from the point shown in the photograph above. There's a really wild and remote feeling about the place too with the wind roaring in from the English Channel.
Sadly the treasures inside the barrows were looted in the name of knowledge by well-meaning but misguided Victorians.
IRON AGE SUSSEX
WEST SUSSEX TOWNS
STAY INFORMED
PLACES NEARBY
HISTORY PAGES
LOCAL HISTORY
SUSSEX INFO