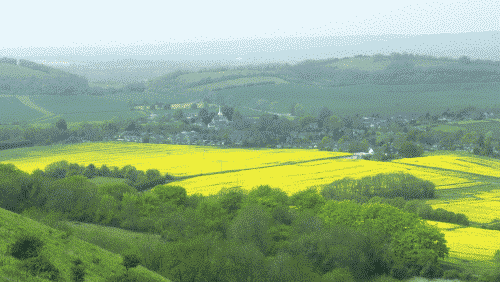 Harting Down Nature Reserve in West Sussex
Harting Down is an area of open downland on the scarp slope of the South Downs just to the south of South Harting. It's a special place because of the
spectacular views
it gives of the countryside to the north. The Down is now managed as a
nature reserve
Conveniently you can drive right up to the top of Harting Down so it's ideal for a downland walk if you don't have enough time to walk all the way up and back down again.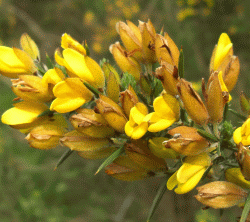 As a consequence, the countryside immediately around the car park can be a little busy, but the further you get from civilisation, the more people thin out, leaving just you, the sheep and the wind. And the views, of course. The hill is popular with horse riders, people walking the South Downs Way, kite flyers and the occasional hang-glider.
The Down contains wild grassland which incorporates many interesting wild flowers and wildlife like dragonflies. There's also an Iron Age earthwork, although there are plenty of other such features all along the top of the Downs in this part of West Sussex.
A more recent feature is the remains of the derelict telegraph station which formed part of a key military communications chain at the time of the Napoleonic Wars.
The National Trust now levy a car parking charge at Harting Down. But they also publish a good walking guide to the hill.
You can usually get an ice cream in the car park in summer and Harting makes a great bleak wild walk in winter.
Harting Hill is one of the major start and finish points for people enjoying walking a single leg of the South Downs Way - the epic 100 mile track across the top of the Downs from Eastbourne to Winchester.
Harting to Cocking, or Harting to Buriton, makes a very pleasant walk for a few hours.

RELATED PAGES
WEST SUSSEX TOWNS
STAY INFORMED
SUSSEX INFO