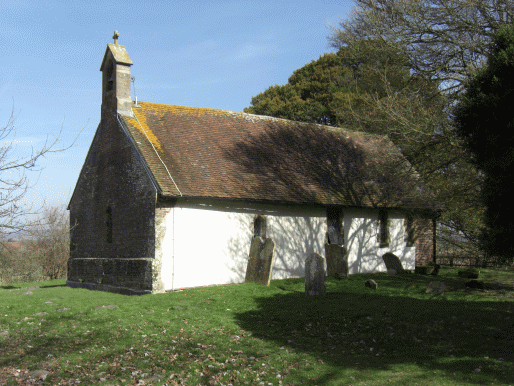 Didling
Didling
is really out of the way, on Bugshill Lane, the dusty old back road between
Bepton
and
Treyford
in the shadow of the South Downs.
The South Downs way passes above the village along the top of Didling Hill - it's a very steep climb up to the top however.
The village is notable for its fantastic church - the so called 'Shepherd's Church' of St Andrew.
The church is small, whitewashed and set on its own, surrounded by sheep, half a kilometre from the rest of the village of Didling. The sense of isolation, the simplicity and beauty of the church's setting and the fact that the church has no delusions of grandeur make this an evocative place, even for non-Christians.
With no electricity supply, the church is lit by candles, adding to the remarkable humble feeling of the place.
The St Andrew's you can see today dates mainly from the 13th century, although there was a church here in Saxon times too.
The church font is Saxon however - it is a beautiful object with gives off a great sense of solidity and permanence even before you know how old it is.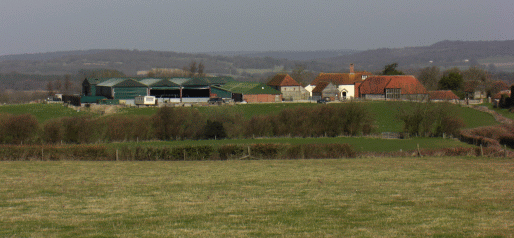 DIDLING INFORMATION
Details of service times at Didling Church
WEST SUSSEX TOWNS
STAY INFORMED
NEAR DIDLING
SUSSEX INFO