West Sussex Guide
Our
West Sussex Guide
tells you all about the best
visitor attractions
in West Sussex as well as thousands of enjoyable
things to do in West Sussex
.
West Sussex.info is full of local knowledge about West Sussex.
We love West Sussex and hope you do too.
What's on in West Sussex this month
West Sussex Guide
Welcome to
West Sussex.info
We're the independent Sussex guide to all that's great about the unmistakeably wonderful county of West Sussex in the south of England.
Interesting places
West Sussex is packed with interesting places to visit, pretty villages and beautiful small towns. For information about these places see our guide to the towns and villages of West Sussex.
West Sussex Tourist Information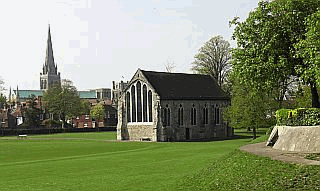 West Sussex is a beautiful county with a lot to see and do. We help you get the most out of a visit to West Sussex by telling you about the many great things to do here in Sussex. West Sussex.info is full of independent, unofficial tourist information about fun things to do here, the interesting history of West Sussex, outdoor activities to help you enjoy get outdoors in the fabulous Sussex countryside, loads of culture and everything good we can find that's going on in our magical county. Use our West Sussex visitors guide to help plan your West Sussex vacation.
Sussex Sport
Want to play sport? From archery to yachting, find out all about the Sussex sports clubs and where to take part in sport in West Sussex.
South Downs Way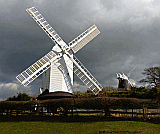 Read all about the fantastic South Downs Way National Trail in our guide for walkers and cyclists. 66 pages of stage by stage information and tips.
Things to do
Why not check out our West Sussex hobbies and leisure guide for information about different clubs and organisations who can help you find a happy way to while away your leisure time.
More about West Sussex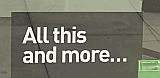 We hope our West Sussex guide and visitor information will help you get more out of life in Sussex. If there's some information you'd like us to include in West Sussex.info, then please let us know about it.
Did you know that if you're a local business here in West Sussex you can have your business featured on West Sussex.info?
Sussex History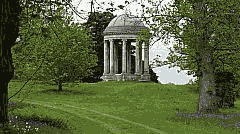 Located on the southern coast of England, looking across the English Channel towards the rest of Europe, West Sussex has played a key part in the history, defence and trade of England and the United Kingdom.
From the time of the Romans, to the Saxons, Vikings and Normans, Sussex has been in the frontline of England's relations with Europe.
West Sussex has many historic buildings and places of interest.
Highlights include the beautiful city of Chichester - which dates back to before Roman times - Arundel, Petworth, Midhurst and Horsham.
Find out more about the History of Sussex.
Sussex Charities
Want to do your bit to help the community?
From helping out with a bit of fund raising or volunteer work to learning about where you can get practical help, check out our guide to Local Charities and Good Causes for community info.
Sussex Music

Whatever type of music you like, keep up to date with what's happening in the Sussex Music scene and our West Sussex gig guide.
WEST SUSSEX TOWNS
STAY INFORMED
TWITTER

ADD YOUR BUSINESSES
SUSSEX BUSINESSES
SUSSEX JOBS
West Sussex.info has the lowdown on more or less everything worth doing in the county of West Sussex, England, United Kingdom.
West Sussex is one of the best places to live in the UK and hundreds of thousand of people visit West Sussex each year as part of their holiday in southern England.
The West Sussex.info site aims to tell you a bit more about all the good things going on in West Sussex.
We love living in West Sussex. We hope that you will enjoy what the county has to offer as much as we do.