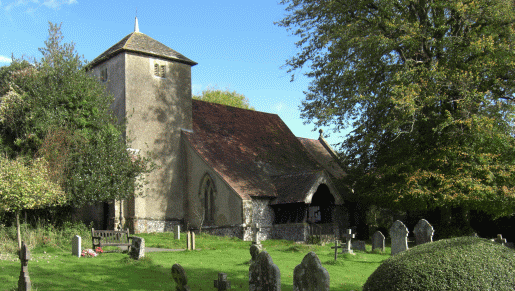 Cocking village
Cocking
sits at a sort of cross roads in time - where the modern A286 Chichester to
Midhurst
road crosses
the ancient South Downs Way
.
Cocking lies underneath the South Downs Way in the shadow of Cocking Down and Linch Down - two of the highest points on the Sussex Downs.
From the village you can see the chalk pit where Britain's sixth last earthquake induced fatality occurred. On 18th September 1833 Mr William Marshall was killed by falling rock caused by a force 3.0 earthquake which had its epicentre a few miles south at Chichester.
Of the five more recent earthquake induced deaths, two were caused by shock, one by a suicide, one by a fall and another by falling rock, by the way.
Just in case you were wondering....
Cocking Church
St Catherine's Church in Cocking contains a small fragment of what is thought to have once been an extensive dispay of wall paintings. These have been dated to around 1220.
The researches of the Cocking Local History Group suggest that there may have been a Saxon church here in the seventh century. The font is Saxon and most of the present church was built circa 1080 by the Normans.
Cocking History Column
Look out for the Cocking History Column - a unique bronze sculpture which commemorates key scenes in
the long history of Cocking
. The history column was created by the villagers as part of the millennium village maps project under the direction of local sculptor Philip Jackson.
Cowdray Estate
Much of the the village of Cocking remains in the ownership of the Cowdray Estate - noticeable from the yellow paintwork on the many estate cottages in the village.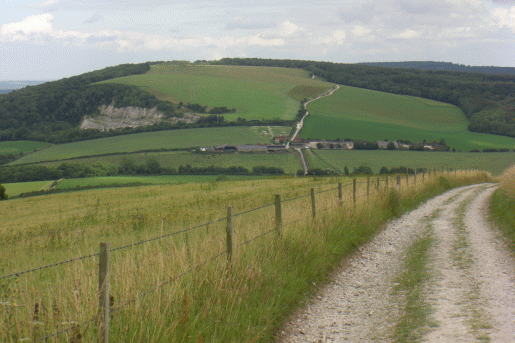 Places near Cocking
Bepton
|
Boxgrove
|
Charlton
|
Chichester
|
Chilgrove
|
East Marden
|
Fishbourne
|
Heyshott
|
Kingley Vale
|
East, West and Mid Lavant
|
Midhurst
|
Singleton
|
West Dean
|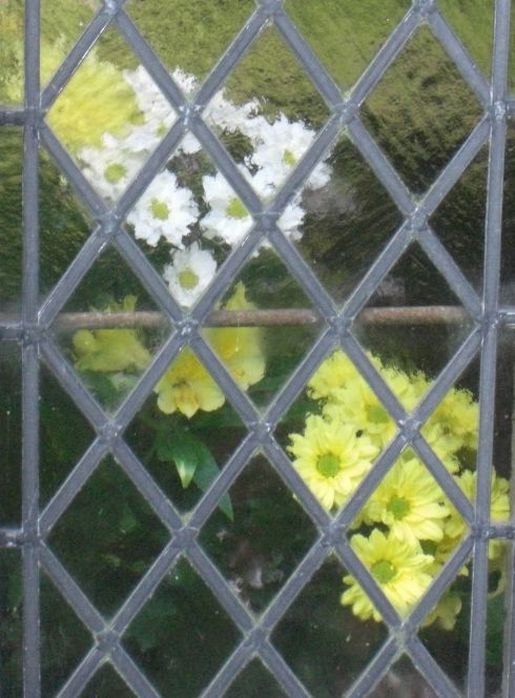 Flowers at Cocking Church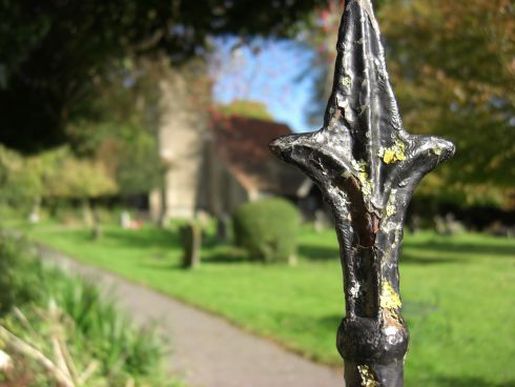 Characterful weathering at Cocking's peaceful church.
Cocking church is so completely tucked away from the rest of the village that it's one of the most peaceful places you could imagine. West Sussex is packed with outstanding Saxon and Norman churches, many of them serving tiny villages which are smaller than they were in the middle ages.
Map of the Cocking area
PLACES NEAR COCKING
WEST SUSSEX TOWNS
STAY INFORMED
SUSSEX INFO