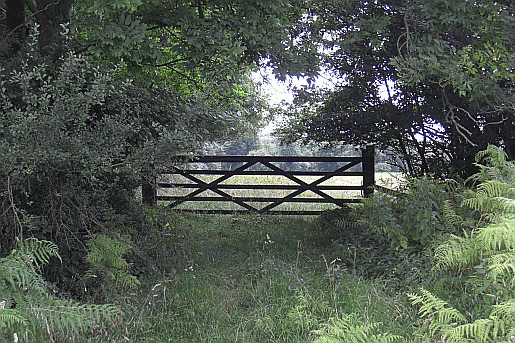 The South Downs Way
Graffham Down
The easy flat going along the South Downs Way continues along Graffham Down, where the
Graffham Down Trust
is trying to re-establish a mixed environment of grassland connected by wildlife corridors of woodland and scrub on around 10 acres of downland.
You are quite high up here - over 210 metres throughout - but it doesn't seem that way as you have few points of reference to remind you that you are on top of the world - or on top of West Sussex at least.
You get the occasional glimpse of something beyond the woodland - a gate perhaps, a wide forest footpath heading off into East Dean Wood or Forest Hanger to the south, a temporary thinning of the trees to the north.
If you could see them you would marvel at the hangers of densely packed trees to the north, gripping tightly to the thin chalk soil to keep a roothold on the steepest of slopes.
This is a world of Bottoms - each combe and spur brings another great old Sussex name.
Gadd's Bottom gives way to Combe Bottom, which is followed in turn by Little Graffham Bottom and Golden Combe Bottom then Limekiln Bottom, all the way to the great viewpoint at Crown Tegleaze and the best name of all.
That's Stickingspit Bottom, only rivalled as a West Sussex place name in this writer's opinion by Titty Hill north of Midhurst and by Bushy Bottom - which we pass by later near Truleigh Hill.
SOUTH DOWNS WAY - WHERE TO STAY
SOUTH DOWNS WAY - STEP BY STEP
SOUTH DOWNS WAY INFORMATION
WEST SUSSEX TOWNS
STAY INFORMED
SUSSEX INFO