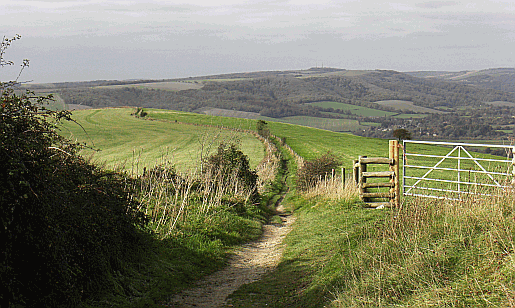 The South Downs Way in West Sussex
Amberley to Washington
Main sections of this leg of the South Downs Way
Section length
6 miles
Nearest towns and villages
Amberley, Rackham, Storrington, Sullington, Washington.
Food and drink
Amberley has a good choice of places to eat and Storrington is a thriving small town which is a good place to stock up on provisions.
There's also a village shop in Amberley where you can stock up on provisions.
Public Transport
Amberley Railway Station is one of the best places to gain access to the South Downs by rail. There are infrequent bus services which pass through Storrington.
Hazards to look out for
Crossing the A24 dual carriageway can be a bit dicey. There is a detour with a route which takes you over a footbridge, but this involves a detour of around a mile.
SOUTH DOWNS WAY - WHERE TO STAY
SOUTH DOWNS WAY - STEP BY STEP
SOUTH DOWNS WAY INFORMATION
WEST SUSSEX TOWNS
STAY INFORMED
SUSSEX INFO