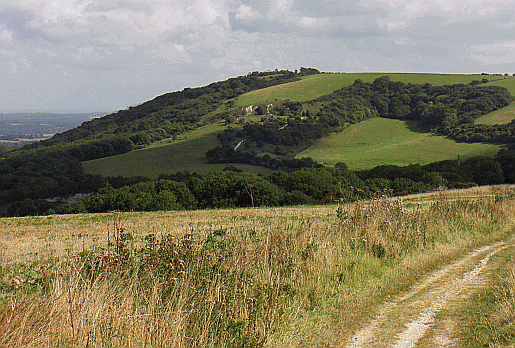 Washington in West Sussex
Washington is a nice enough village which serves as a good base for a trip up to
Chanctonbury Ring
, although be warned - it's a very steep climb.
The village has unusual bawdy literary connections.
First, Hilaire Belloc reckoned Washington Inn sold the "very best beer (he) knew" according to his West Country Drinking Song.
Secondly, James Bond has a connection with Washington. It is here at the fictional Shrublands health resort that Bond has his steam room encounter with Count Lippe in Thunderball.
Ian Fleming writes "The outcome of this rather childish show of strength between two extremely tough and ruthless men, in the bizarre surroundings of a nature clinic in Sussex, was to upset...a plot that was about to shake the governments of the Western World".
007 also got his leg over at the end of his stay with beautiful in-house osteopath Patricia Fearing on the Downs above Washington (apparently in the back of Miss Fearing's bubble car).
WASHINGTON RESOURCES
Washington PC have a really good website which, quite apart from all the stuff you would expect about council meetings and minutes and so on, has a good amount of information about the Washington Parish Plan too.
Please note that the concerts take place at Ashington Social Club, Mill Lane, Ashington, W.Sussex, RH20 3BX
Washington's very own local produce store - fully signed up to the Local Fair Trade scheme.
WEST SUSSEX TOWNS
STAY INFORMED