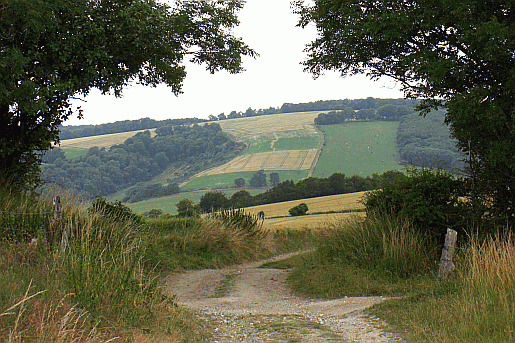 The South Downs Way
Burton Down
The climb up
Burton Hill
is a long one, but there are few very steep parts of it. Most of the countryside is open fields which are flanked by attractive woodland.
You'll pass two lots of cross dykes on your way up the hill.
As you get near the top and the noise of the road fades away and you can turn and enjoy the magnificent sight of Littleton Down rising from the valley below and the long sweep of Waltham Down to its left.
SOUTH DOWNS WAY - WHERE TO STAY
SOUTH DOWNS WAY - STEP BY STEP
SOUTH DOWNS WAY INFORMATION
SUSSEX INFO