Chichester Cathedral, West Sussex
Towering over
Chichester
, the Cathedral dominates this small city and the surrounding area. Built by the Normans, with a spire rebuilt by the Victorians after it collapsed, the Cathedral and its cloisters remains one of the leading West Sussex attractions.
The cathedral is right in the heart of Chichester, less than 100 metres from the market cross which marks the city centre. The houses that hid it from view on the south side of West Street were demolished in the 19th century, so the cathedral's beauty is evident to any visitor out shopping in Chichester.
Inside, Chichester Cathedral contains numerous medieval treasures, as well as significant artworks by Graham Sutherland, John Piper and Marc Chagall.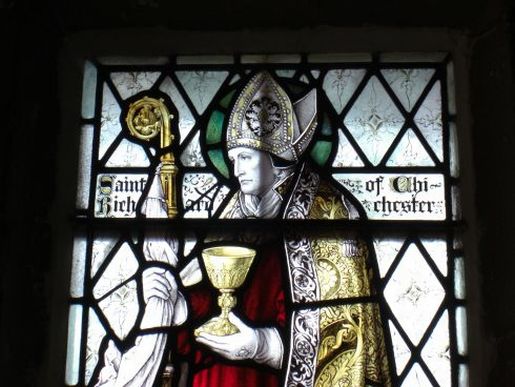 Chichester's patron saint - St Richard
St Richard, as something of a rebel bishop, had a strong appeal to those who wanted to limit the power of the King in the Middle Ages. Like the murdered Thomas a Becket, who was revered for the same reasons, he became popular with pilgrims in medieval times and Chichester,along with Canterbury and Winchester, was one of the most sought after destinations for pilgrims in England.
This beautiful stained glass is in the cloisters of Chichester Cathedral and you can see it for free as you walk through the Cathedral precinct. The texture of the glass, which is lit by the sun from the south, is fabulous. Another feature of this particular piece of stained glass art is that it is only around 8 feet off the ground, allowing you to look at it very closely - unlike a lot of stained glass windows in churches.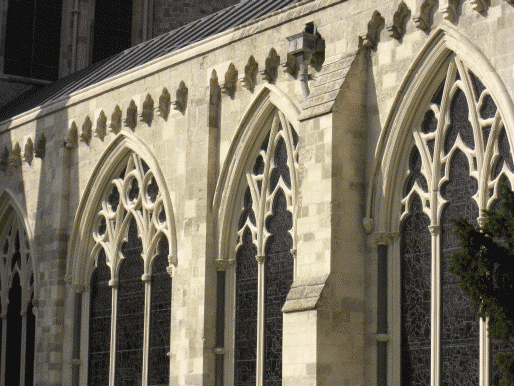 Restoration of the stonework at Chichester Cathedral
After many years of painstaking work the stonework of
Chichester Cathedral
is starting to look really good.
As with many cathedrals, it has sometimes seemed that Chichester Cathedral has been permanently covered in scaffolding while centuries of grime have been removed from the stonework. The Caen stone from which the Normans built the huge cathedral is fairly soft and erodes easily - this means that maintenance of the stonework is a demanding and perpetual task.
Now that the work at the eastern end of the Cathedral is becoming complete, the Cathedral Green and West Street is becoming a really attractive part of Chichester, popular with students, office workers and shoppers alike.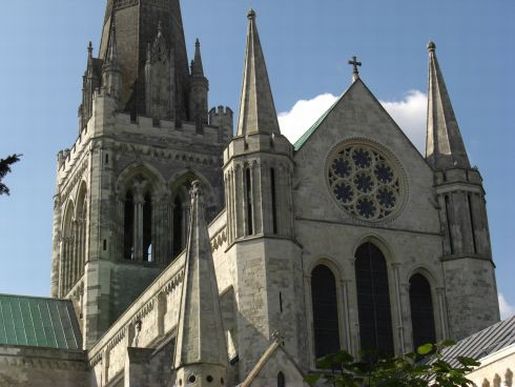 The eastern side of the Cathedral as seen from the lovely walk through the small Cathedral Green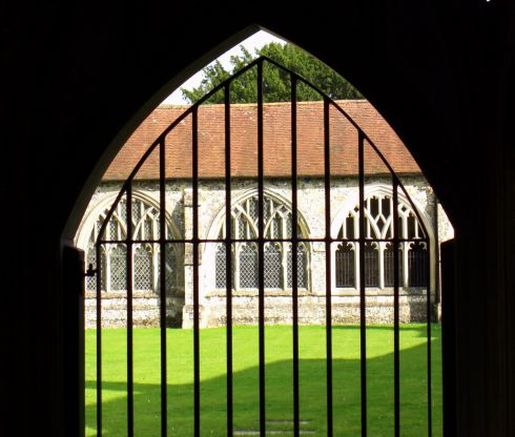 A good sculpture show takes place in Chichester Cathedral Cloisters each summer
PLACES NEAR CHICHESTER
WEST SUSSEX TOWNS