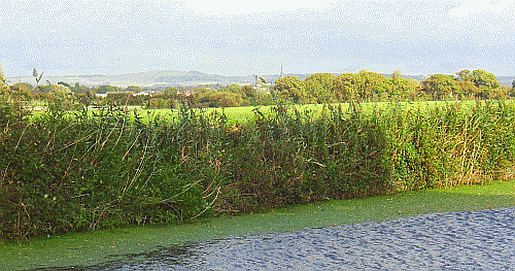 Chichester Canal
The canal runs from its basin in southern Chichester (near the railway and bus stations) to
Chichester Harbour
, which it joins near Chichester Marina between Apuldram and
Birdham
.
Although the canal was only built in 1822 itís time was up by 1928 and, like many canals, was left to decay slowly.
Happily, the Chichester Canal Society has renovated it and, as well as a lively scene round the canal basin itself, you can enjoy an attractive walk along the towpath. Barge cruises can be arranged and canoeing and kayaking is popular too.
The Chichester Canal towpath is well used by walkers and cyclists and plenty of people seem to use it as a primary means of getting into Chichester and back again as part of the Manhood Cycle Network.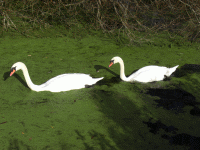 A walk to Hunston is only 2 km and you can see plenty of coots, moorhens, swans and other wildlife, including water lilies. Anglers seem to like the canal too, but I'm not sure whether they catch much.
The canalside path continues all the way to the harbour too and makes for a stiff, but obviously flat, walk. If you are tall you will need to duck a little when you pass under the A27.
You might also be interested in the restoration of the Wey and Arun Canal.
Where to stay in Chichester
RELATED PAGES
PLACES NEAR CHICHESTER