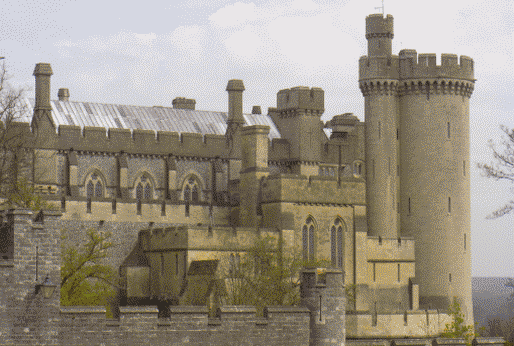 Arundel Castle, West Sussex
Arundel Castle
Dominating
Arundel
in more ways than one, Arundel Castle fits many peoples' idea of a picture book fantasy castle.
A castle was originally built in Arundel by William the Conqueror's sidekick Roger de Montgomery in the 11th century in order to secure the inland river port on the River Arun.
Most of what you see was built much more recently, however. Extensive restoration, extension and remodelling of the castle was carried out in the 18th and 19th centuries.
Arundel Castle has plenty of history and does a good job of presenting it to visitors. The castle's website gives a good overview of the history behind the stonework as well as the history of the Dukes of Norfolk, whose family history as one of the leading catholic families in Britain, has often been an important part of the history of England itself.
Arundel Castle is open to the public for a long summer season and very well geared up for tourists. A tour of Arundel Castle is highly enjoyable and well worth the entrance money.
Arundel hotels and bed and breakfast
Other hotels and B &B near to Arundel Castle
WHERE TO STAY
ARUNDEL RELATED
SUSSEX INFO