Art and craft shops and commercial art galleries
Arundel Framing Workshop and Gallery
Arundel art gallery and picture framing service in lovely Tarrant Street in Arundel
It's a commercial art gallery which stocks some lovely framed photographs of the Arundel area by local photographers as well as paintings, ceramics and glassware.
As you might expect from its name, Arundel Framing Workshop and Gallery also has a picture framing service - they reckon they can frame more or less anything.
| | |
| --- | --- |
| Address | Unit 2, The Old Printing House, Tarrant Street, Arundel, West Sussex BN18 9JH |
| Website | www.arundelframing.com |
The Little Art Shop
Newly opened contemporary gallery in the village of West Wittering showcasing work by local artists.
The Carousel
Do you love making and creating things? Do you love vintage? Are you looking for individual gifts, homeware, furniture and garments of the special kind
Then this is for you!
We´re renting out shelves and spaces and sell items on behalf of local artists and makers. We also rent out studios for running workshops! We´re open Tuesday to Saturday, 11am-5pm and Sunday, 11am-3pm. Just come in and have a look for yourself!
Forest Gallery
Established in 1980, Forest Gallery is an independent family-run gallery enjoying an excellent reputation as one of the best galleries in the South-East.
Specialising in original paintings in both traditional and contemporary styles, Forest Gallery aims to find a wide variety of artwork from the UK and abroad. Originally situated in Dorking before establishing itself in Guildford for almost 30 years, the gallery is now located in the picturesque town of Petworth, West Sussex on the famous Lombard Street
Ginger Moo
Independent Crawley creative company which sells corporate art, has an art shop called the Ginger Moo Gallery and has an art for all ethos.
| | |
| --- | --- |
| Address | Units 28-29, County Mall, Station Way, Crawley, West Sussex RH10 1FF |
| Phone no. | 01293 562358 |
Horsham Gallery
| | |
| --- | --- |
| Address | 204 New Street, Horsham, West Sussex RH13 5EJ |
| Phone no. | 01403 256444 |
The Midhurst Gallery
| | |
| --- | --- |
| Address | Grange Road, Midhurst, West Sussex GU29 9LT |
| Phone no. | 01730 812177 |
Horsham guide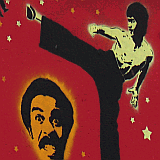 Sports guide
Arundel guide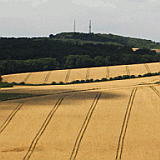 The South Downs Way
Chichester city guide
Festivals and events
HOUSE and HOME
ADD YOUR BUSINESSES
SUSSEX BUSINESSES