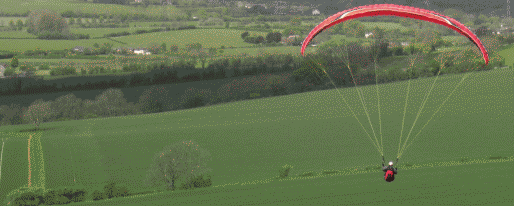 West Sussex paragliding
Apex Paragliding School
A taste of paragliding
Apex Paragliding School offers people interested in learning about paragliding in West Sussex several different ways to get a taste for the sport.
You can take a tandem flight with them or take part in a one or two day taster course. For the more committed, the school runs a BHPA Elementary Pilot (EP) Course and further training to allow you to get to the stage where you can fly without supervision.
The paragliding takes place from the South Downs near the Devils Dyke, north of Brighton.
Airsports
Beginners paragliding training courses
Airsports is based at Shoreham Airport and has the use of a good quality private paragliding site at Steyning. The company specialises in Elementary and Club Pilot training.
The school is licensed by the British Hang Gliding and Paragliding Association.
OTHER FLYING PAGES
OTHER ADVENTURE DAYS
MORE DAYS OUT
ADD YOUR BUSINESSES
SUSSEX BUSINESSES