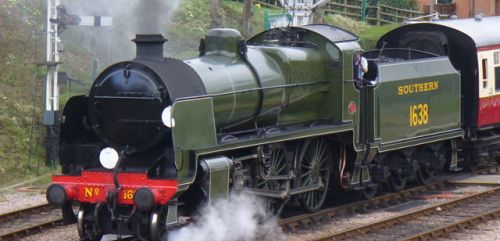 Horsted Keynes
HORSTED KEYNES RESOURCES
St Giles Church in Horsted Keynes.
Horsted Keynes church is thought to have been built on top of an earlier pagan religious site. It was common practice for successive invaders to integrate their religious practices with the religious customs of the conquered.
A more modern feature of the St Giles Church is the memorial to Conservative Prime Minister Harold Macmillan who is buried in the churchyard. Macmillan's family estate is nearby at Birchgrove.
The official site of the much-loved Bluebell Steam Railway Line. Part of the old closed Lewes to East Grinstead line, the partially reopened Bluebell Line is one of the most popular tourist attractions in Sussex and has stations at Sheffield Park, Horsted Keynes and Kingscote.
The Cinder Hill Equine Veterinary Clinic is at Cinder Hill Lane, Horsted Keynes, RH17 7BA
Horsted Keynes Cricket Club run two XIs. The 1st XI play in the Mid Sussex Cricket League and Second Team play in the Stoner Conference League. Matches are played at The Crown Field, The Green, Horsted Keynes, near Haywards Heath.
Playing
friendly tennis
and participating in the Weald and Horam Tennis Leagues too.
WEST SUSSEX TOWNS
STAY INFORMED