Colgate
Colgate
is a small village east of Horsham and a couple of miles south west of the sprawling metropolis of Crawley, nestling in what remains of ancient
St Leonard's Forest
- the haunt of dragons, smugglers and legends.
For the time being at least, Colgate is protected from the ever growing bounds of West Sussex's biggest town by the fairways and woodland of Cottesmore Golf Club, Black Hill Wood and lovely Holmbush Forest.
In Tudor times, this was prime iron smelting country and there are plenty of hammer ponds dotted around the the countryside near the village.
St Saviour's Church was built by the Victorians. It's a brick built affair, designed by GM Hills.
In 1940 the village suffered a fatal air attack from the Luftwaffe, with several buildings destroyed and four local people killed. One of the buildings destroyed in the bombing was the Colgate Village Hall, but a new Memorial Hall was opened in 1958, built by everyone pulling together to make things happen. The pub in Colgate is called The Dragon - a fitting name for a pub in St Leonard's Forest.
COLGATE VILLAGE INFORMATION
The village school is at BlacKhouse Road and has been there since 1915, although has been a village school in Colgate since 1865
Horsham guide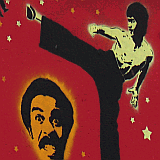 Sports guide
Arundel guide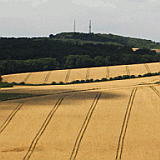 The South Downs Way
Chichester city guide
Festivals and events
WEST SUSSEX TOWNS
STAY INFORMED
SUSSEX INFO