Sculpture in West Sussex
Hannah Stewart Sculpture
Hannah Stewart sculpts fine art bronzes and plasters.
Log Jam
Log Jam features the work of sculptor and tree surgeon Joc Hare, who combines both sets of skills to fine effect.
Look out for the indoor works, especially those containing wafer thin slivers of timber.
Sussex Sculpture Studios
An Open Access sculpture studio, who bravely maintain that anyone regardless of experience or talent can be taught sculpture.
Uckfield Sculptures
A great idea. This is a website all about the public sculptures in Uckfield.
The site even solicits your views on which sculptures should find a permanent home in Uckfield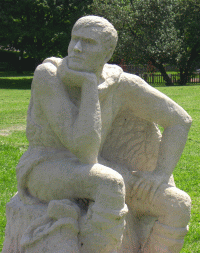 WEST SUSSEX TOWNS
STAY INFORMED