West Sussex Universities of the Third Age
Arun University of the Third Age
Arun U3A can help you learn everything from making teddy bears to Opera Appreciation, or Scrabble to Calligraphy - and that's just on Mondays.
The Arun U3A is organised into three regions, which are Arun East, Arun West and Littlehampton
East Grinstead U3A
We particularly like the look of the handbell ringing, singing for pleasure (as opposed to singing to inflict misery on others) and the Joy of Simple Movement class which is not aimed at severe hangover sufferers but at anyone who wants to feel just a little bit physically better.
Midhurst University of the Third Age
Interesting looking groups at Midhurst U3A include hand bell ringing, art appreciation, walking and strolling (presumably a bit less strenuous than walking) and groups dedicated to learning and practicing several European languages.
Sussex U3A Network
The collective body for around 30 Universities of the Third Age in East and West Sussex.
Horsham guide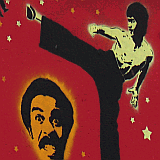 Sports guide
Arundel guide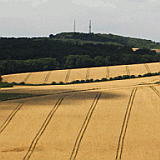 The South Downs Way
Chichester city guide
Festivals and events
WEST SUSSEX TOWNS
STAY INFORMED
SUSSEX INFO