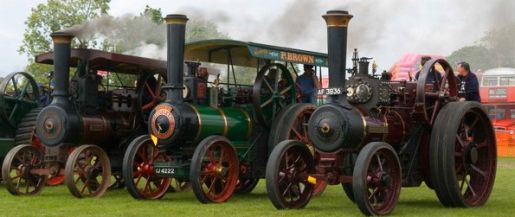 Ardingly, West Sussex
Ardingly is most famous for the
Royal Agricultural Society Showground
and the
South of England Agricultural Show
.
Nearby Ardingly Reservoir was created in 1978 by the damming of the River Ouse. It is now a poular place with anglers and watersports enthusiasts. The Reservoir is a good place for a walk too and there are nature trails and bridleways around the water.
Ardingly College is a little out of scale with the small village. The College is one of the group of Woodard schools founded in the mid 19th century by Nathaniel Woodard – others in Sussex include Lancing College and Hurstpierpoint.
The nearest major attraction is the great gardens at Wakehurst Place, home of the Millennium Seed Collection. Borde Hill Gardens are only three miles away and the Bluebell Railway passes a similar distance from Ardingly.
ARDINGLY INFORMATION
Ardingly folk supporting their friends in the Gambian village of Old Jeshwang.
St Peter's Church Ardingly website
Home of the Millennium Seed Collection and run by the experts from Kew Garden - a major Sussex attraction.
If you like old buses, cars, traction engines and the like, then the Ardingly Classic Vehicle Show is one of the great joys of the Sussex Summer. The event includes a beer festival, with the ales compiled and cared for by North Sussex CAMRA and the whole caboodle is extremely well-attended. The Show is organised by the The Morris Register and Horsham Historics Preservation Society and takes place at Ardingly's South of England Showground.
Dinghy Sailing and other watersports on Ardingly Reservoir.
One of the largest riding clubs in West Sussex.
Rowing on the smooth waters of Ardingly Reservoir.
A simply huge antique fair with over 1,500 exhibitors.
Playing matches at the Recreation Ground, High Street, Ardingly, Sussex
Under 14s football in Ardingly.
Running 3 football teams plus a veterans XI.
Large choir who rehearse and perform charity concerts at Ardingly College
ARDINGLY HOTEL ACCOMMODATION
WEST SUSSEX TOWNS
STAY INFORMED