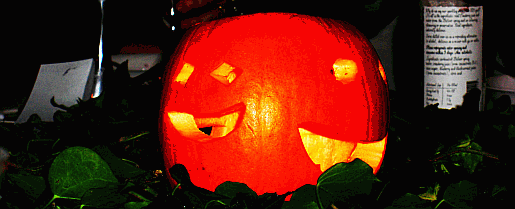 Halloween in Sussex
West Sussex Halloween ideas
Just as there are
plenty of ghosts here in Sussex
, there are also plenty of special Halloween events for kids in West Sussex too - here are just a few fun Halloween attractions and activities to chill the bones and make your hair stand on end.
So grab your witch's broom and cauldron, dig out your spooky spell book and dust off your favourite Halloween costume from last year. It's Halloween - Sussex style.
See a long list of good Halloween events in West Sussex >>>
The history of Halloween
Halloween parties and events have been going on for thousands of years. It's likely that our ancestors were enjoying Halloween celebrations in West Sussex well before the Romans arrived.
Apparently the ancient Celts thought up the earliest halloween-type celebrations, sometimes placing skeletons in doorways to represent their dead ancestors. The Irish gave us the origins of the Jack o'Lantern - they used vegetables to symbolise heads of the dead.
But we owe the tradition of the carved Hallowe'en Pumpkin to North America, the same as spooky Halloween costumes, trick or treating and many of the Halloween activities we now think of as good old-fashioned Halloween fun.
HALLOWEEN EVENTS
There are spooky goings on at Tulley's Farm near Crawley all over the Halloween festival period.
Haunted Halloween attractions for children are the order of the day during most of October - including a Spooktoberfest Fun Park, Fright Nights and other blood curdling horror for children aged 3 to 12 years.
Drusillas Park in Alfriston, East Sussex has some great Halloween activities for kids during its Shriek Week.
"Stake out the eerie events taking place at Halloween. Creep though the corridors of the Haunted Heights castle but keep your eyes peeled for sin sisters Hocus and Pocus! Try to find the ancient lost Mummy missing from the tomb as you venture through Edenís Eye maze and then scuttle along to meet some real mini-monsters at the Creepy Crawly animal encounters.
With all this, plus the usual animal magic, itís well worth jumping on your broomstick for - youíre sure to have a fang-tasic time!"
Around Halloween
You might also be interested in the
best firework displays in West Sussex for Bonfire Night this year
and some
good Halloween costume hire shops in West Sussex
.
Photo credit
Howling Lemur photo &copy Drusillas Park
OTHER SCARY STUFF
WEST SUSSEX TOWNS
STAY INFORMED
SUSSEX INFO