Lancing College Chapel
Repeatedly described as the
Cathedral of the Downs
(there, it's happened again - and there are plenty of other fine Sussex downland churches also given this tribute too)
Lancing College Chapel
was only built in 1868 - and the chapel wasn't really finished until the 20th century.
It's unimaginable that planning permission for such a large edifice in the South Downs Area of Outstanding Natural Beauty would be granted today – unless perhaps it came with affordable housing, bin storage and cycle parking built in.
The chapel has an English Gothic feel about it and is one of the masterpieces of the Victorian Gothic Revival. The chapel dominates this part of the Adur Valley and is an antidote to the magnificent ugliness of Beeding Cement Works, which sits on the opposite bank of the River Adur a mile upstream.
Pevsner described the beauty of Lancing College Chapel as "some atonement for the many heaps of ugliness which the C19 unloaded blindly on the English landscape".
Lancing College, founded as one of three Woodard schools in West Sussex along with Ardingly and Hurstpierpoint, has recently added to its already fine stained glass with a beautiful new window to commemorate Lancing Old Boy, Bishop Trevor Huddleston – who gained fame as an anti apartheid campaigner in South Africa. The window was unveiled by Bishop Desmond Tutu.
The ceiling of Lancing College Chapel rests 94ft above the congregation and this apparently makes it one of the tallest church interiors in all England - only York Minster, Liverpool Cathedral and Westminster Abbey are higher.
Horsham guide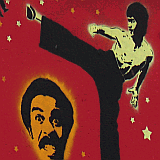 Sports guide
Arundel guide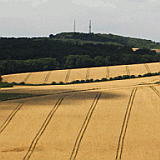 The South Downs Way
Chichester city guide
Festivals and events
RELATED PAGES
NEARBY
SUSSEX INFO