Adversane Village
Adversane is a small hamlet two miles south of Billingshurst on the A29 - the modern incarnation of the ancient Roman road - Stane Street.
In recent years there has been a proposal to build a new town near Adversane, with the snappy title New Heath Adversane New Town. The town would have around 4,000 houses, but not everyone is in favour of the new housing. There is a protest group called STAND (Stop the Adversane North Heath Development).
ADVERSANE VILLAGE INFORMATION
The village pub in Adversane is the Blacksmiths Arms. The pub also has a restaurant and, among other things, serves a selection of all day Sunday Roast lunches.
Countryside Meats is a local provider of Sussex meat which is based in Adversane. While its meat is not grown in Adversane, it does source meat from Sussex farms, for example in Cocking and Pease Pottage. So if you're interested in supporting Sussex food producers and like to know where your food comes from, then you might want to check them out.
Horsham guide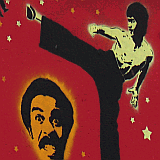 Sports guide
Arundel guide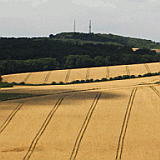 The South Downs Way
Chichester city guide
Festivals and events
PLACES NEAR ADVERSANE
WEST SUSSEX TOWNS
STAY INFORMED
SUSSEX INFO