The view from Bow Hill looking towards Chichester Harbour
Even on a rain swept day the views from the top of Bow Hill at Kingley Vale are well worth the steep walk up to the top.
Bow Hill is part of Kingley Vale Nature Reserve - a wonderful place south of the small village of Chilgrove a few miles north of Chichester.
If you enjoy good walking and excellent views, Bow Hill is highly recommended for both.
Horsham guide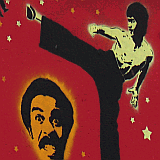 Sports guide
Arundel guide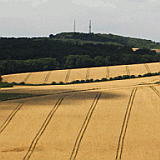 The South Downs Way
Chichester city guide
Festivals and events
RELATED PAGES
NATURE RESERVES