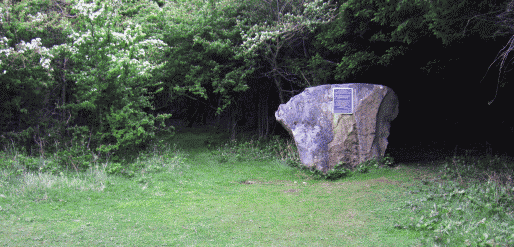 Sir Arthur Tansley and the Tansley Stone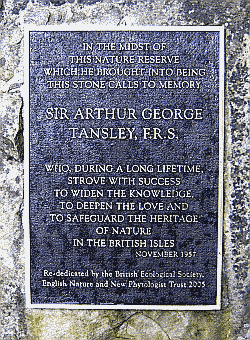 On top of Kingley Vale National Nature Reserve, a few hundred metres from
the Devil's Humps
there is a monument to 20th century ecologist Sir Arthur Tansley - the so called Tansley Stone.
Sir Arthur lobbied for decades to get Kingley Vale protected in some way and he was instrumental in getting it chosen at as National Nature Reserve.
The stone has been placed in a highly appropriate place.
It nestles into the woodland near the top of Bow Hill looking out over one of the most breathtaking views in the whole of Sussex.
You can see the amazing view from Bow Hill here
The Inscription on the stone reads:
In the midst of his nature reserve which he brought into being this stone calls to memory Sir Arthur George Tansley, FRS who during a long lifetime strove with success to widen the knowledge to deepen the love and to safeguard the heritage of nature in the British Isles.
Where to stay near Kingley Vale
WEST SUSSEX TOWNS
STAY INFORMED
RELATED PAGES
NATURE RESERVES