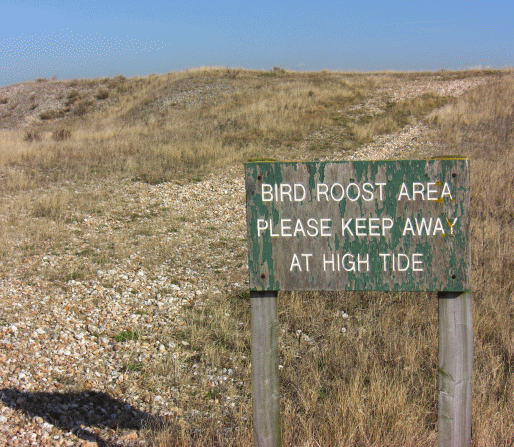 Bird roosting at Pagham Harbour
Marine birds often need very specialised environments in order to breed successfully.
Happily, the huge shingle banks washed up by the English Channel at Pagham provide a very suitable roosting and breeding ground for many types of bird.
The fragility of these environments makes it important that man doesn't interfere too much.
Visitors to Pagham Harbour Nature Reserve are asked therefore to ensure that dogs are kept on leads and that some parts of the nesting areas are left completely undisturbed.
Next Pagham Harbour Nature reserve photo
Pictures of Pagham Harbour - index
PAGHAM HARBOUR PLACES TO STAY
WEST SUSSEX TOWNS
STAY INFORMED
MORE ABOUT PAGHAM HARBOUR
RELATED PAGES