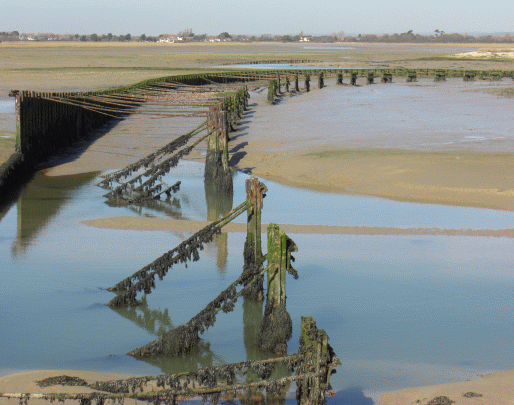 Pagham Harbour and man
Although largely natural and extremely peaceful, there are signs of man's attempt to make use of Pagham Harbour over the centuries.
Gullies, sluices, groynes, jetties and sea walls abound throughout the Nature Reserve.
Management of the sea is a sensitive subject in these parts, with Selsey prone to flooding and a whole history of parts of the West Sussex coast being swept away by big storms over the last thousand years of so.
Next Pagham Harbour Nature reserve photo
Pictures of Pagham Harbour - index
PAGHAM HARBOUR HOTEL GUIDE
WEST SUSSEX TOWNS
STAY INFORMED
MORE ABOUT PAGHAM HARBOUR
RELATED PAGES