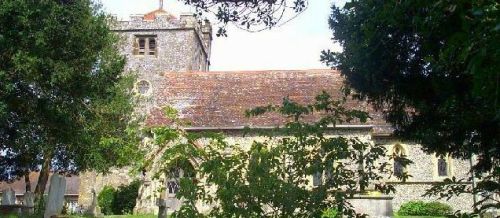 Angmering
ANGMERING INFORMATION
Large and popular Angmering choir.
The Arundown archery club.
Bowls in Angmering Village Hall.
Playing cricket at Palmers Road, Angmering.
Simple sailing facilities, but glorious wind and water.
Ham Manor Golf Club at Angmering - noted for its lovely greens.
Championship winning Angmering Stoolball.
Facilities include floodlights and 7 all weather courts.
Lecture, outings and walks around Angmering and a keen interest in Angmering history and the need to preserve the most beautiful parts of the village.
The parish council website
Angmering Village Hall has been serving the villagers of Angmering since 1928 and is set up as a Charitable Trust.
A quiet campsite on a working farm at Ecclesden Farm, Water Lane, Angmering. West Sussex BN16 4ER.
Angmering Manor Hotel is a posh hotel with good spa facilities in Angmering village.
Secondary School. The Angmering School, Station Road, Angmering, West Sussex, BN16 4HH.
St. Wilfrid's Catholic Primary School in Angmering.
Excelling at Basketball and other sports science disciplines.
Organising theatrical, cultural and other events for the people of Angmering-on-Sea.
Dancemering helps the Angmering School of Dance which teaches dancing to children of all ages.
The website of St Margaret's Angmering - the village church.
Angmering's evangelical church.
Angmering train times from the Southern Railway.
Angmering's much loved pub - The Spotted Cow.
Angmering banger racing.
"For little people with big ideas" - great!
WEST SUSSEX TOWNS
STAY INFORMED

PLACES NEAR ANGMERING
SUSSEX INFO