Lavington Common Nature Reserve : autumn walk
One of the best places for a walk in West Sussex during the autumn is the area around Lavington Common.
Lavington Common and Lavington Plantation are managed as a nature reserve by the National Trust and a walk through the countryside here gives you a chance to enjoy several different types of environmentally important habitat.
As well as mature heathland, you also get the chance to see a heathland environment in the making, as well as lovely woodland.
Lavington walk details
Duncton is a good place to start your walk, especially if the prospect of a pint at the Cricketers pub appeals to you.
There's a fairly flat natural loop you can follow heading West to start with past Redlands Farm and Westerlands Farm before you reach Lavington Common itself.
Turning northwards, the full glory of the Common starts to unfold, with a sparse heathland section rich in ferns and other plants.
The National Trust is managing the plantation so as to clear away the pine woodland to allow heathland species to take over. Some of the species that the project aims to encourage include nightjars, warblers and stonechats as well as other creatures who love sandy habitats, like sand lizards.
Crossing the road into Duncton Common and the National Trust run Lavington Common gives a sense of what Lavington Plantation might look like when it has been returned to a heathland habitat.
It's a wonderful place, with a great variety of plant life to look at and some fabulous fungi too. The Serpent Trail passes through here.
And Merlin's Wood, which adjoins the common is as magical as the wizard himself.
Continue walking eastwards until reaching the main road at Heath End skirting the northern edge of the sand quarry and crossing over the A285 Petworth road to follow the footpath south towards Burton Park, passing the large and rather grand former girl's school.
This is an attractive section too, with lovely views of Duncton Down, Bignor Hill and Glatting Beacon to the south.
Following the main path is straightforward and takes you back into Duncton village.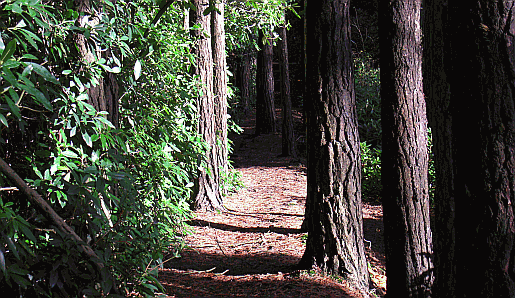 WEST SUSSEX TOWNS
STAY INFORMED

SOME PLACES NEARBY
NATURE RESERVES
SUSSEX INFO