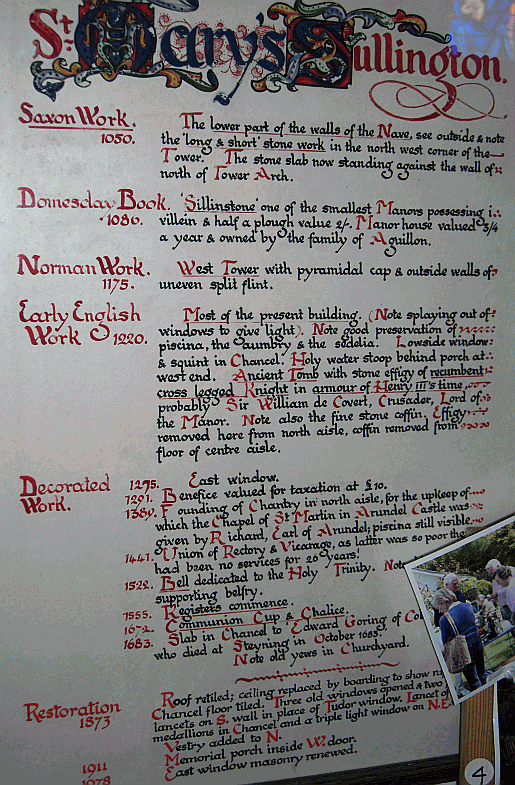 Sullington Church History
This charming chart inside the church at Sullington shows the development of St Mary's, Sullington, from Saxon times to the present day.
It's a lovely church, set a long way apart from the hustle a bustle of nearby Storrington.
Find out more about the tiny village of Sullington in West Sussex.
MORE ABOUT SULLINGTON
INTERESTING PLACES NEAR SULLINGTON
WEST SUSSEX TOWNS
STAY INFORMED