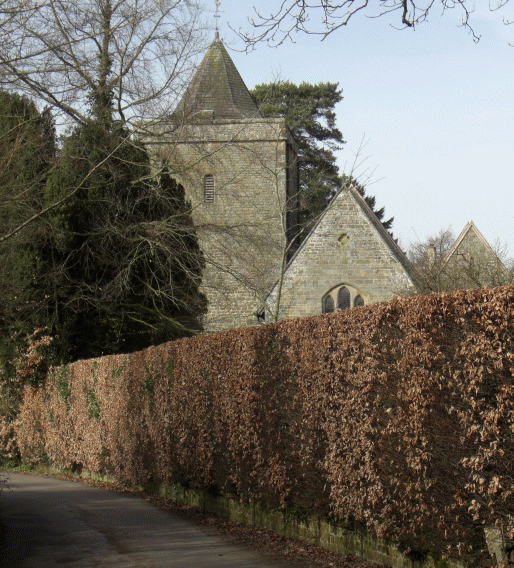 Stedham Church
The tower of St James at Stedham dates from 1673 and the church has a very dramatic Gothic feel about it, mainly due to its size, rather than any decoration. It's very plain, but attractive nonetheless.
The whole area around the church is surrounded by private roads and private land, so you need to be clear about where you are going if you are planning a walk around the Stedham.
It's pretty obvious where you can't go due to the plethora of signs telling you so. It is less obvious where you can go.
More about the Sussex village of Stedham
LOCAL ATTRACTIONS
TOURIST INFORMATION

WEST SUSSEX TOWNS

STAY INFORMED
VILLAGES NEAR STEDHAM
SUSSEX INFO